April 2020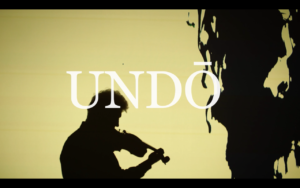 Cycle of the four seasons of Undō ( I, II, III, IV) 60′
Viola – Electronic – Video
Composition – Interpretation : Olivier Marin
Vidéo : Jullian Hoff, David Arango Valencia
Sound Design by Vincent Fliniaux
Festival access code Montreal
2020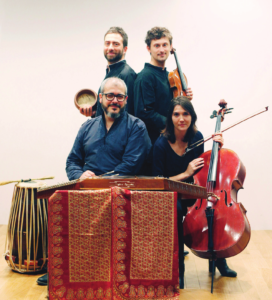 Kimya Ensemble Tour

Amir Amiri, Santour
Olivier Marin, Alto
Myrtille Hetzel, Violoncelle
Roméo Monteiro, Percussions
2020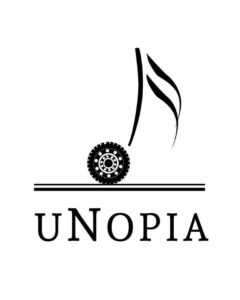 uNopia Tour

Artistic Director Guilhem Fabre
Decembre 16th, 2019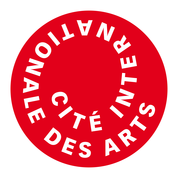 Cité internationale des arts
Concert on the complete cycle of Undō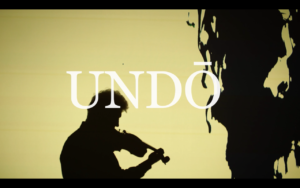 25 Novembre 2019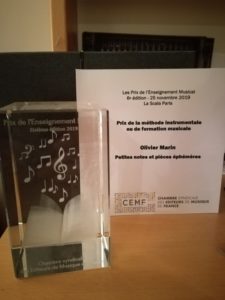 PRICE OF THE REALIZATION OF AN INSTRUMENTAL METHOD OR MUSICAL TRAINING
Organized by the Chambre Syndicale des Éditeurs de Musique de France
Prize of the 6th edition of the Musical Education Awards
"PETITES NOTES ET PIÈCES ÉPHÉMÈRES" OLIVIER MARIN (PARIS)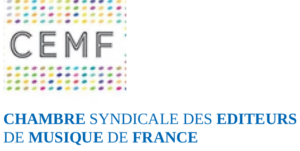 November 2019

Les Prix de l'Enseignement Musical
Organized by the Chambre Syndicale des Editeurs de Musique de France
Project nominated for the 6th edition of the Musical Education Awards
"PETITES NOTES ET PIECES EPHEMERES"
OLIVIER MARIN (PARIS)
In the category "Prize for the realization of an instrumental method or musical training"
Announcement of the winners and award ceremony on 25 November 2019, 7.30 pm at La Scala in Paris
October 7th, 2019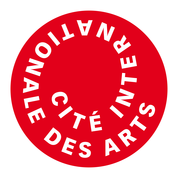 Cité internationale des arts

Concert with Kimya Duo

September 28th, 2019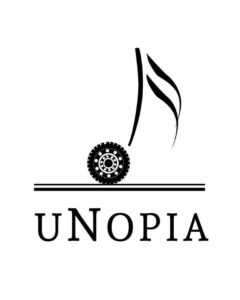 uNopia, Place des droits de l'enfant, Paris 14ieme at 9PM

Mobile truck-stage project to reach different audiences
September 17th, 2019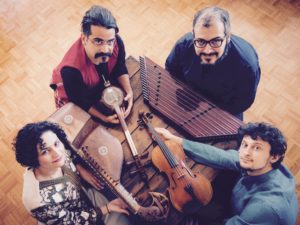 Concert with the Kamaan Ensemble, Ottawa

September 6th&7th, 2019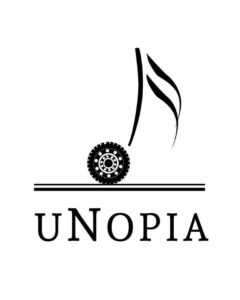 uNopia, les traversées du marais at the "Cité internationale des arts"

Mobile truck-stage project to reach different audiences
August 25th, 2019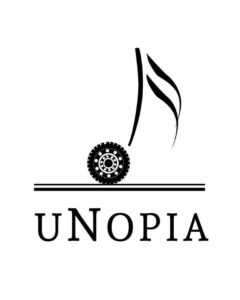 uNopia, festival Les Carrières Saint-Roch inLuzarches(95)
Mobile truck-stage project to reach different audiences
August 24th, 2019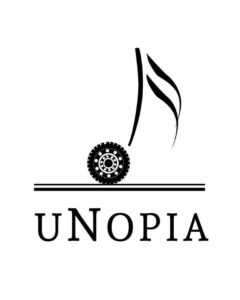 uNopia, uNopia, Concertin the orne(61)
Mobile truck-stage project to reach different audiences
August 10th, 2019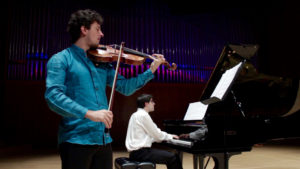 Duo Olitàn

contact.olitanduo@gmail.com
Interprétation et conception : Olivier Marin & Jonathan Nemtanu
Église Saint-Merri 75004 Paris
August 5th, 2019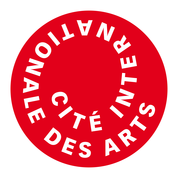 Cité internationale des arts

Sonata concert

July 2019 – December 2019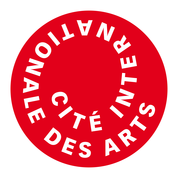 Cité internationale des arts

Residency as a performer and composer
July 28th, 2019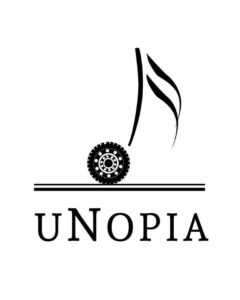 uNopia, concert dans la creuse (23)

Mobile truck-stage project to reach different audiences
July 27th, 2019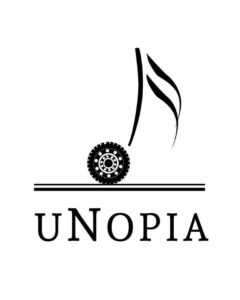 uNopia, Festival 1001 notes à Limoges(87)

Mobile truck-stage project to reach different audiences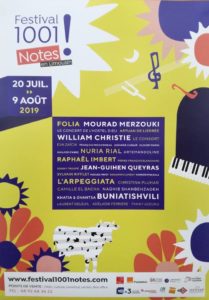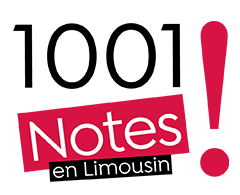 July 10th,11th, 2019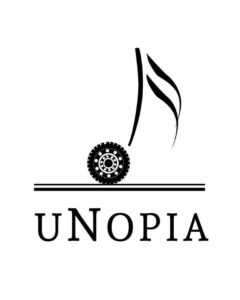 uNopia, Festival l'esprit du piano in Bordeaux (33)

Mobile truck-stage project to reach different audiences

July 7th, 2019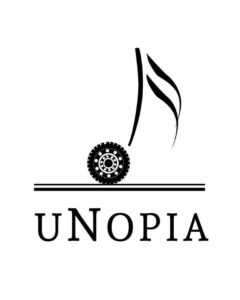 uNopia, Concert in a garden, Lectoure(32)

Mobile truck-stage project to reach different audiences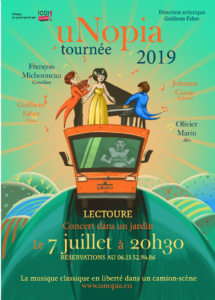 July 3th, 2019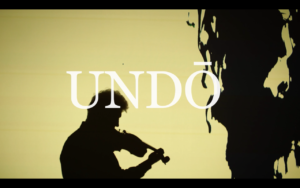 Lecture concert in the auditorium of the vanves conservatory
Composition and Interpretation : Olivier Marin
Video : Jullian Hoff
June 27th – 30th, 2019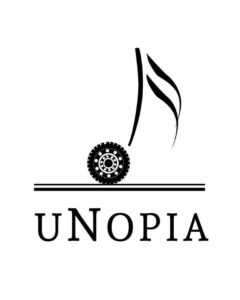 uNopia, residency at the festival Les Musicales des Côteaux de Gimone (32)

Mobile truck-stage project to reach different audiences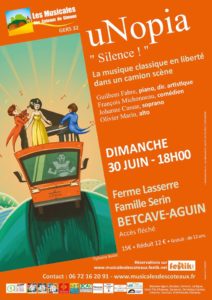 June 21th, 2019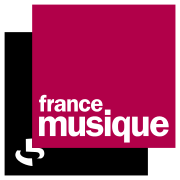 Radiofrance at 9pm, with the Tana Quartet

April 14th, 2019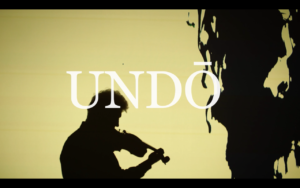 Undō
« Aux journées de l'alto »
C.R.R. de Paris, Auditorium, concert des lauréats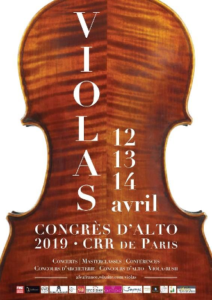 March-Avril 2019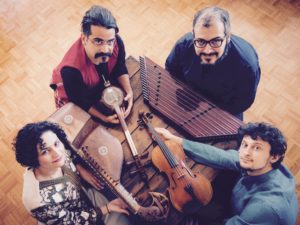 "Des chemins qui mènent partout"
The Ensemble Kamaan on tour in the Montreal area
Supported by the Conseil des Arts de Montréal
April 25th, 2019 Anjou
March 28th, 2019 MDC Rosemont
March 22th, 2019 La chapelle historique du Bon-Pasteur
March 7th, 2019 MDC Frontenac
March 2th, 2019 MDC Ville de LaSalle
February 6th, 2019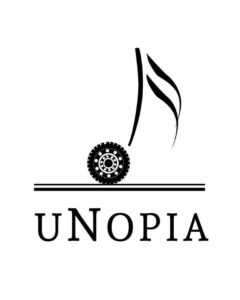 uNopia et Undō
Mobile truck-stage project to reach different audiences
Showcase Limoges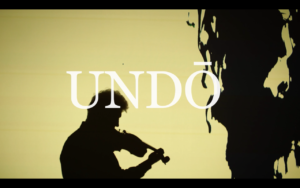 January 2019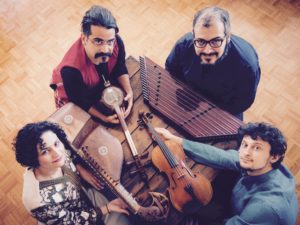 "Des chemins qui mènent partout"
L'Ensemble Kamaan at HONG-KONG
Festival "One Belt, One Road"
SOLDOUT !!!! 2 weeks before
January 11th, 2019 Conférence, Cultural Centre
January 12th, 2019 Concert, City Hall Theatre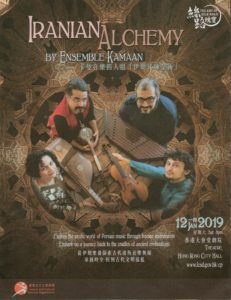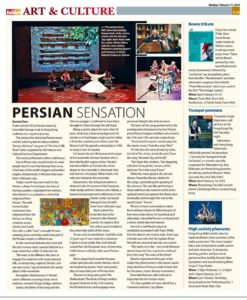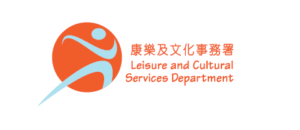 2018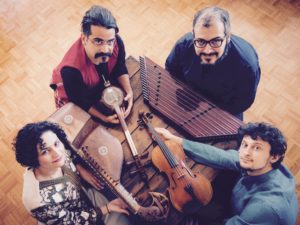 "Des chemins qui mènent partout"
L'Ensemble Kamaan on tour in the Montreal area

Soutenu par le Conseil des Arts de Montréal
November 9th, 2018 Ma curieuse TV « Des chemins qui mènent partout »
November 4th, 2018 MDC Mont-Royal
November 2th, 2018 Festival du Monde Arabe with Eleonore Fourniau
November 1th, 2018 Report ava TV « Kurde en Korde »
October 28th,   2018 50min live to CIBL 101.5 Radio Montreal broadcast
                                      on the Persian and Kurdish music
October 27th,   2018 Ville-Marie
October 25th,   2018 MDC Côte-des-neiges
October 21th,   2018 Dollard Des Ormeaux
August 3th,     2018 Théâtre de la verdure
2018 Projet de réalisation de l'album : "Des chemins qui mènent partout"
November 20th-24th, 2018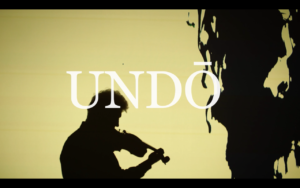 International Alto Congress in Rotterdam, IVC
Undō for viola, électronics et video
Composer and performer: Olivier MARIN
Video : Jullian HOFF

August 2018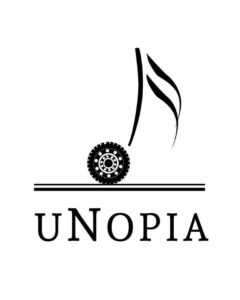 uNopia
Residence and concert in the Gers (France)
July 19th, 2018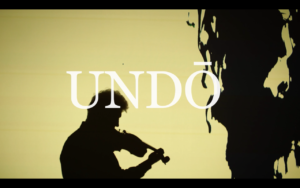 NYCEMF, New York City Electroacoustic Music Festival
Undō for viola, electronics and video at 17H30
Composer and performer: Olivier MARIN
Video : Jullian HOFF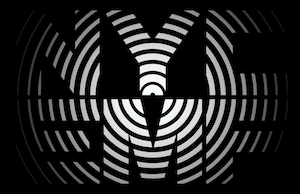 New York City Electroacoustic Music Festival
May 17th, 2018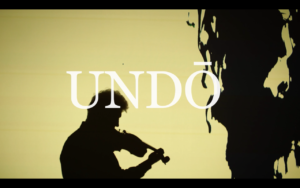 Inductive Prism
La vitrola, Montréal
Undō for viola, electronics and video
Composer and performer : Olivier MARIN
Video : Jullian HOFF
May 14th, 2018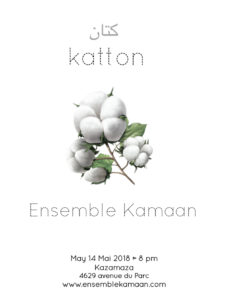 Ensemble Kamaan
Concert at Kazamaza at 8pm
April 24th, 2018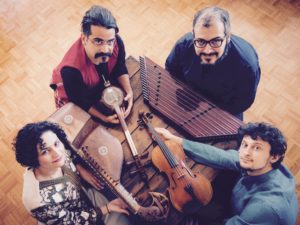 Kamaan Concert
Tribute to the victims of Kermansha
Marie Lajoie Room, Uqam
April 6th, 2018
With le TBSO
Vaughan William – Serenade to Music,
Wijeratne – Polyphonic Lively,
Beethoven – Symphony

February 19th, 2018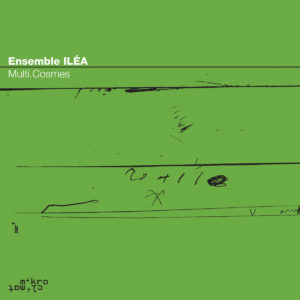 Ensemble ILEA
Launch of the Multi.cosmes CD
The Ensemble ILÉA (Improvisation Libre Electro-Acoustique) is a variable geometry ensemble dedicated to mixed improvisation (acoustic and electronic instruments). It was created in 2016, under the initiative of Kevin Gironnay.
Ensemble ILEA, Multi.cosmes
February 9th, 2018
With TBSO At the Community Auditorium thunder Bay at 7:30 pm
Wagner, Tchaïkovsky, Mendelssohn
2017-2018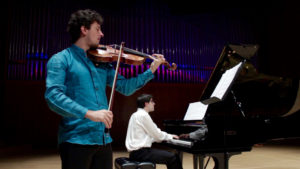 Duo Olitàn
Preparation of the "Invitation au voyage" program
contact.olitanduo@gmail.com
2017-2018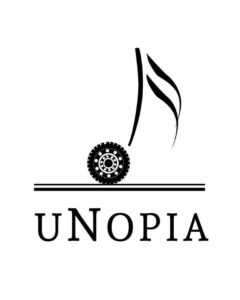 uNopia
Preparation for tour August 2018
December 17th, 2017
Quatuor cobalt, joue le quatuor de Ravel

room B421 , University of Montreal, 8pm

December 9th, 2017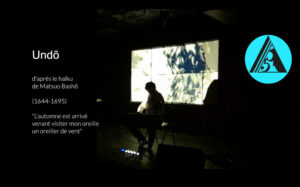 Inductive prism, pièce Undō

La Vitrola , Montreal , 9pm

Composer and performer : Olivier MARIN
Video : Jullian Hoff
October 17th, 2017
Quatuor Cobalt Preparation of the program

Concert room Claude Champagne
Quatuor Haydn op20 n°2
August 4th, 2017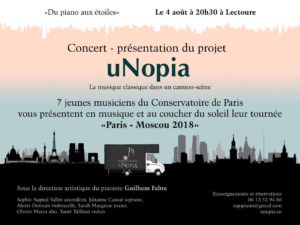 UNOPIA launch concert in Lectoure (France) with:
Sophie Aupied Vallin, accordéoniste, Joanne Cassar, soprano, Guilhem Fabre, pianiste, Alexis Derouin, violoncelliste, Sarah Margaine, pianiste, Yaoré Talibart, violoniste.
July 27th, 2017

"Sur la route de la soie"

With pianist Guilhem Fabre "Les jeudis de Nîmes" (France)

conference  room – Carré d'Art Jean Bousquet

Doors open at 4:45 p.m. / Concerts at 5 p.m.

Free and free admission within the limits of available places

"Nous vous invitons à parcourir les routes de la soie en voyageant à travers des pièces musicales du répertoire classique et contemporain fortement imprégnées par la littérature et la sonorité du langage propre à leurs régions. Nous partirons d'Allemagne pour mettre le cap plein est vers la Russie, puis nous redescendrons en Afghanistan et en Iran au contact de la poésie mystique persane du XIIIe siècle puis nous terminerons notre épopée par l'art de l'instant avec les Haïku japonais". Olivier et Guilhem
July 18th, 2017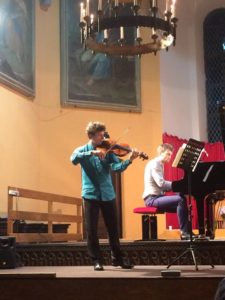 "Sur la route de la soie"
Gérardmer info: "It was therefore a pleasure to meet him as a duo through a musical journey articulated around Takemitsu, Arvo Pärt, Dutrieu or even Hindeminth… Simply exquisite."
Sonata recital with pianist Guilhem Fabre at 21H Festival Gérardmer (France)
A musical journey articulated around Takemitsu, Arvo Pärt, Dutrieu or Hindeminth…
May 3th, 2017
Master 75′ UdeM recital, Claude Champagne room 8pm
Program (75′):
→Concerto for viola and orchestra of Airat Itchmouratov Mouvements 1,2 et 3 (40′)
→A string around automn by Toru Takemitsu, arranged for piano and viola by Toshio Hosokawa (18′)
→Kamalto, piece for solo viola by Showan Tavakol (17′)
Then Ensemble Kamaan will present us an excerpt from the show Des chemins qui mènent partout with :
in Kamanché: Showan Tavakol,
at Rhabab and Voice: Behnaz Sohrabi,
in Santur: Amir Amiri
and on viola: Olivier Marin
March 17th, 2017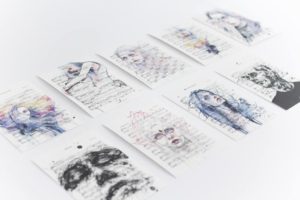 Concert at the Gésu with the Ensemble ILEA
January 25th,2017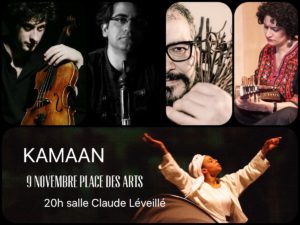 Sala Rossa concert in Montreal with the Kamaan ensemble, an Iranian music group
January 12th, 2017
Concert in Ultrasson with the ILEA Ensemble
November 25th

Concert at the "CéCo": mixed creation, electroacoustics, improvisation with the Ensemble ILEA.
November 21th

mi-Master 35 recital , UdeM
November 9th

Concert place des arts at Montreal with l'Ensemble Kamaan , Iranian music group

October 28th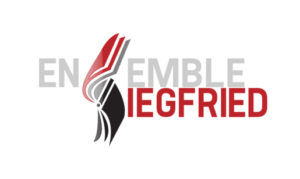 "Ensemble Siegfried" ( ensemble of soloists without a conductor )
Residency with the composer Showan Tavakol on Persian poetry and traditional Iranian classical music.
1st prize at the international string competition in Gérardmer-Kichompré (France)
Improvisations around Amerindian poetry at the LMCML with clarinetist Camille Fauvet.
"Blawwe", a contemporary dance show based on the sound mix between viola and sound of the dancers' body selected at the Ottawa Festival "Dark Horse Dance project"
Development of the musical board game "Petites Notes et Pièces Ephémères"
Since January 2016
Illustrations: Tiphaine Boilet
Website design : Bruno Marin brmarin@laposte.net