For many years now he has been studying improvisation with teachers such as Ibrahim Maalouf, Garth Knox, Rachid Brahim, Djellul, Bruno Chevillon, and Vincent Lê-Quang. Since 2016, he has worked to develop several original projects, including the Kamaan Ensemble. This band is a contemporary Persian classical music group supported by the Conseil des arts de Montréal with a 2018-2019 tour in Canada and Hong Kong.
KIMYA
The Kimya ensemble (alchemy in Arabic), composed of four musicians from different backgrounds, spins the metaphor of the scientist who was once able to transform a metallic alloy into gold through music with mixed sounds, the result of a meeting between santour, viola, cello and percussion, between East and West and which leads to unexplored worlds.
The creations and adaptations of Amir Amiri and Olivier Marin impregnated with traditional motifs reworked in a resolutely contemporary approach build bridges between ancient cultures and the present. Their musical dialogue mixing Persian and Western classical music: they extend their research to the world of quarter-tones specific to Eastern music but also draw their inspiration from the Western repertoire offering original arrangements of the Folies d'Espagne or Black Brtittany by Garth Knox in collaboration with percussionist Roméo Monteiro and cellist Myrtille Hertzel
When cultures meet, they transform and enrich each other and if Kimya revives the treasures of the past, the whole is not less forward-looking with collaborative projects with digital artist Myriam Boucher.
OLITÀNDUO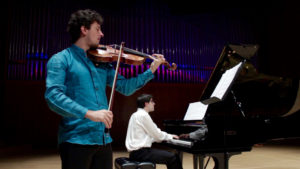 The Olitàn duo offers you a musical journey punctuated by evocative poems, immersed in different eras and cultures. The goal of these two musicians, who are passionate about music and poetry, is to transcend the so-called "classical" concert into a dreamlike show filled with poetic atmospheres.
contact.olitanduo@gmail.com
MUSIC OF THE WORLD
KAMAAN
In the eclectic musical universe of the "Ensemble Kamaan", the borders are abolished to make way for an intriguing chemistry through the conversation between the santur of Amir Amiri, the kamanche Showan Tavakol, the rabab and the voice of Behnaz Sohrabi, as well as Oliver Marin's viola. The breathtaking  sounds of the kamanche, the delicacy of the rabab and of the voice, the gentle fervor of the santur, and the depth of the timbre of the viola summon up old and nostalgic tales, balanced by  familiar and universal connections.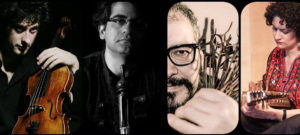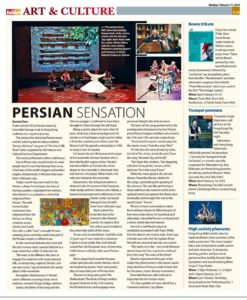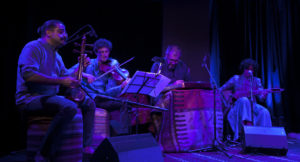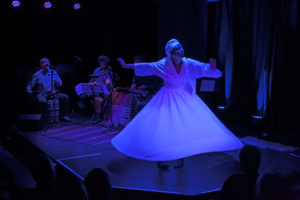 MUSIC ÉLECTROACOUSTIC AND MIXED
ILEA

L'ensemble d'Improvisation Libre Electro-Acoustique (ILEA) is a set of variable geometry wich focuses on joint improvisation (instruments and electronic), created at the Faculty of music of the UdeM in 2016, under the direction of Kevin Gironnay. He explores different ways to guide his improvisations and focuses on musical creation following the intuition of the moment, embracing the unexpected.


 
| | |
| --- | --- |
| CHRONIQUE D'UNE MORT ANNONCE | From the novel by the Colombian writer Gabriel García Márquez. |
| | |
| |   |
|   |   |